"Must-See" Film at SXSW 2014: "Butterfly Girl"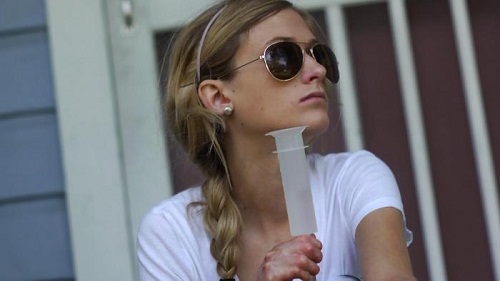 Not wanting to fight the downtown traffic and crowds but want to catch another SXSW film with great music and engaging characters?
Get over to the SXSW Satellite: Marchesa (6406 N IH-35, Austin TX 78752) near Highland Mall for the final screening of "Butterfly Girl" at 7 pm this evening. This film is a captivating story about 18 year old Abigail Evans who longs for a normal transition from teenager to adulthood.
Unfortunately for Abbie, she was born with a genetic skin disease that causes intense blisters on and within her body. She must be extremely cautious about physical activity as her skin can slough off easily, leaving her susceptible to infections. Abbie has depended on her divorced parents as caretakers throughout her life, but longs for independence and freedom to do as she likes.
Writer and director Cary Bell effectively captures the essence of Abbie — strong-willed, determined, bubbly — even as she struggles with the life-altering decision to have major surgery on one of her hands to separate the fused fingers. Abbie is just as stubborn when it comes to working the merch table at shows for her dad, local musician John Evans, but we always see the strong bonds between Abbie and her parents.
Editor Jessica Miller expertly fuses together Abbie's home life with that on the road with her father or at the hospital for consultation or surgeries by her expert medical team.
A special Q & A tonight moderated by Austin Film Society Associate Creative Director Holly Herrick will feature members of Abbie's medical team, so don't miss this opportunity to find out more about a young woman who lived so brightly in her short life — unfortunately Abbie passed away in her sleep in December of 2013, and missed an opportunity to see the final cut of "Butterfly Girl".