Recommended Short: Dotty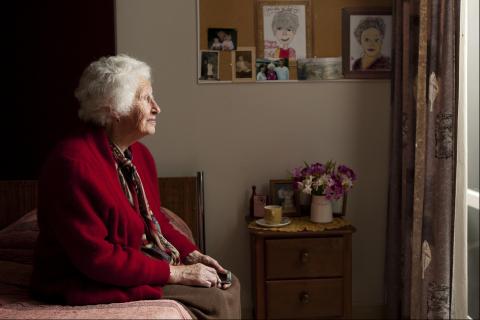 Wow, how to talk about Dotty?  In general it takes a lot to get an emotional response out of me in a movie, especially in a short. Dotty, accomplishes that nicely. The story is simple, Dotty wants to send a message to someone she loves, and when her morning tea comes she gets someone to help her.  It is hard to talk about the short without potentially spoiling it, but even if you figure out the ending before you get there it somehow just makes the short even more poignant.
To anyone who has a loved one who is in a nursing home, or simply a loved one they are watching age or deal with a disability, this short will hit you right in the feels.
Incredibly touching narrative short. Highly recommend it. Now please excuse me I need a tissue.